Hollywood Hustle, Hassle-Free—Same-Day Cocktail Delivery in LA
Enjoy same-day delivery and curbside pickup of the best craft cocktails in Los Angeles.
"They've solved a problem that's vexed the spirits industry for years: creating a cocktail with more-or-less fresh ingredients in ready-to-drink form. No heat pasteurization, no preservatives."
"This approach is quite innovative: it keeps the juice ingredients separate from the liquor, therefore preserving their fresh flavor, and it gives the consumer something to interact with."
"Drnxmyth also set up a bartender program to help bartenders commercialize their recipes and bring them to market... And in light of the recent shutdown..."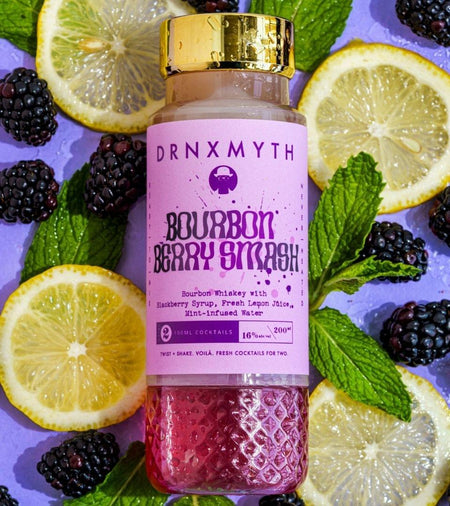 Reviews
Bourbon Berry Smash
Mixed by Saeed 'Hawk' House
Ingredients: Bourbon Whiskey with Blackberry Syrup, Fresh Lemon Juice, Mint-infused Water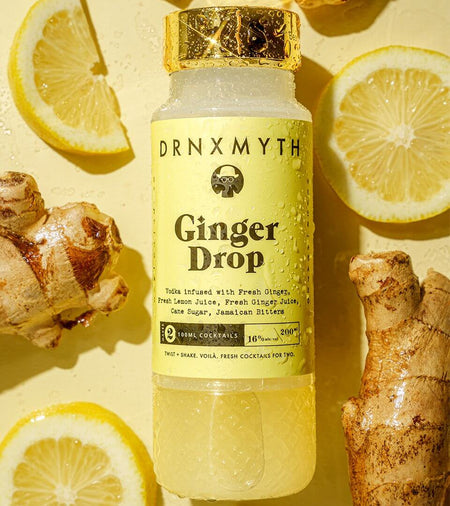 171 Reviews
Ginger Drop
Mixed by &nbsp
Ingredients: Los Angeles Distillery Vodka infused with fresh ginger, fresh lemon juice, fresh ginger juice, cane sugar, Jamaican bitters
2026 Total Reviews
Same-Day Cocktail Delivery in Los Angeles
Raise your glass to the best pre-batched cocktails in Los Angeles, delivered to your door the very same day.
Hand-Crafted. Hand-Delivered. All Across Los Angeles.
Between endless sunshine, a lively creative culture, and innovative cuisine, Los Angeles has almost everything.
But what about reliable same-day bottled cocktail delivery?
Yup, we've got that, too. Our local retail partners offer $10 local delivery to Los Angeles.

We know you're busy chasing big dreams. You don't need to chase down your alcohol order, too. Instead, track your order in real-time, so you know exactly where your glass of wine, bloody mary, or old fashioned is. Just meet us at your door to autograph—ahem, sign—with a valid ID (don't worry, we'd never leak your real age to the paparazzi) and start sipping responsibly.
Fresh, Inspired, Bright: LA's Most Popular Cocktails
Drink like a star with this lineup of LA's favorite drinks. Your neighbors are loving them—you will, too.
What to Drink in Los Angeles
We can't taco 'bout signature cocktails in Los Angeles without mentioning the Mexican spirits. In LA, agave is everywhere, pairing with the tacos that reign supreme in Angeleno foodie culture.
That means margaritas—skinny and spicy, all the time, everywhere get yourself a margarita with a lime.
But Los Angeles's cocktail minds never shy away from innovation. Just look at Bad Birdy, Los Angeles' "One Woman Show" and DRNXMYTH contributor who stuns guests by enlivening mezcal and tequila cocktails with smoke, heat, and liquid nitrogen.
Other times, the grandeur comes from the ground: the produce and fruits at the fingertips of Angeleno bartenders. Take the ginger and lime juice in the city's beloved Moscow Mules or Bad Birdy's Mango Chamoy Margarita, which uses fresh, mango juice and chamoy, first produced by a Japanese emigrant to Mexico.
No matter what spirit strikes, you can drink like a local at your home minibar with our fresh, craft cocktails delivered on the same day with alcohol delivery.
Where to Drink in Los Angeles
SoCal Social: Beaches, Bonfires
Los Angeles is known for its sun-dappled beaches, sprawling studio lots, and traffic that can make even the most chill surfer-turned-art collector on Abbot Kinney pull their (very) long hair out.
It's also renowned for its standout bar and restaurant scene, with local hotspots that celebrate the glory of Southern California's varied geography, the supremacy of its fresh produce, and the creative minds that flock to the entertainment capital and populate its service industry.
Tower Bar: Located in the Sunset Tower, they are best known for their unmatchable happy hour

Polo Lounge: Located in Beverly Hills, they are best known for their 5-star restaurant and bar full of art decor

Hinano Cafe: Located in the heart of Venice Beach, find yourself here for post-surf burgers and dive bar vibes

Bar Stella: Located at Silverlake Junction, this place is best known for their craft cocktails and atmosphere

But no matter how much you love your favorite local spot or liquor store, sometimes you don't want to cross the 405 for anything—not even a cold beer, gin and tonic, old fashioned or even a mai tai.
Now, happy hour can come to you, so you can have that margarita or tequila beverage. We offer same-day alcohol delivery from retailors for fresh, mixologist-made cocktails because fast delivery beats the freeway every time.
&nbsp