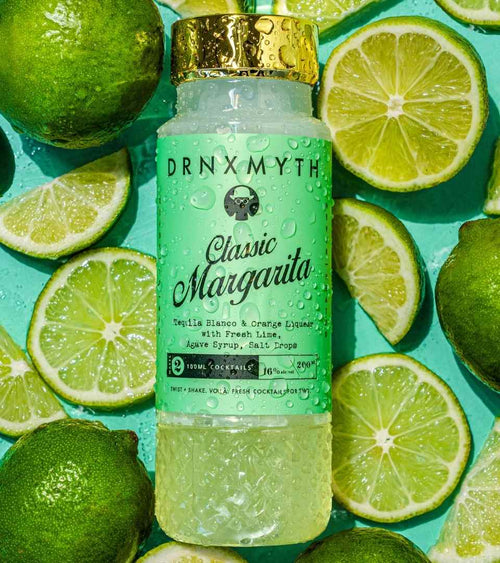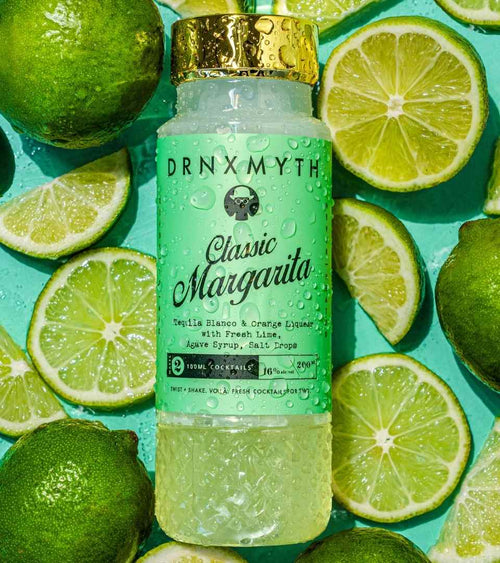 Classic Margarita
The Classic Margarita is slightly citrus-forward, with strong notes from all the agave.
We start with 100% agave tequila blanco made in the highlands of Arandas, Jalisco, Mexico, and add organic agave syrup then balance with fresh lime juice — this makes the drink slightly citrus-forward, with strong notes from all the agave. Orange liqueur is made in-house using local orange peels, and we pre-dilute salt into the water so you get just the right amount in each sip.
Here is the exact recipe — no additives, artificial ingredients, flavorings, or colorants. Just pure cocktail goodness: 2.54 oz. tequila blanco; 0.03 oz. homemade orange liqueur; 1.01 oz. lime juice; 0.85 oz. orange agave syrup; 2.03 oz. water; 7 drops salt
Nothing Artificial
Cold-Pressed Ingredients
Orange Liqueur
We infuse freshly peeled oranges with high-proof alcohol for a week, bringing a mild yet complex flavor to the cocktail.
Fresh Lime
Cold-pressed lime juice adds the right amount of acidity for this sour-style cocktail.
Organic Agave Syrup
Organic agave syrup made in Jalisco adds a richer agave flavor than regular sugar that complements the agave in the tequila (also made in Jalisco).
Salt Drops
Salt heightens all the flavors, keeping you salivating and wanting another juicy sip.
Drnxmyth
No Artificial Ingredients
The Other Guys
No Artificial Ingredients
Try Another Drink
You may also like
91%
would recommend this product
Perfect Margarita!

Well balanced taste with a kick ! Great for after work cocktail!

Kathryn Miranda RN, M.

Verified Buyer

6 months ago

Fresh and Unique flavor

I enjoyed my Classic Margarita! The twist ideal was fantastic for keeping it fresh until ready to pour. It had a unique flavor that had me wanting another! This added to our great company video celebration.

GRAHAM E.

Verified Buyer

8 months ago

Great Margaritas!

I really enjoy the simplicity and the taste of both the spicy and regular margarita.

Brian B.

Verified Buyer

10 months ago

Cocktails, in general and the

Cocktails, in general and the margaritas in particular from DRNXMYTH are very close to those you might have at a fine cocktail 'lounge/bar' and worth the price. Now what I have to decide of there are comparable to those I could make from 'fresh' ingredients. Also if you say the name of the company out loud do you return to your home planet (like in Superman comics)?

SUSAN W.

Verified Buyer

12 months ago
Reviews Loaded
Reviews Added
Happy Hour Delivered
Send drinks as Gifts!
Sending drinks to friends, guests, clients or team members? Think of us like your cocktail event coordinators. Get our fresh craft cocktails delivered.
Stay in the Mix
Get 20% off When you Subscribe
Get emails about special events, offers, and upcoming promotions. Unsubscribe whenever you want.