Sophisticated Cocktails. Same-Day Delivery. SoCal Vibes.
Enjoy same-day delivery and curbside pickup of the best craft cocktails in San Diego.
"They've solved a problem that's vexed the spirits industry for years: creating a cocktail with more-or-less fresh ingredients in ready-to-drink form. No heat pasteurization, no preservatives."
"This approach is quite innovative: it keeps the juice ingredients separate from the liquor, therefore preserving their fresh flavor, and it gives the consumer something to interact with."
"Drnxmyth also set up a bartender program to help bartenders commercialize their recipes and bring them to market... And in light of the recent shutdown..."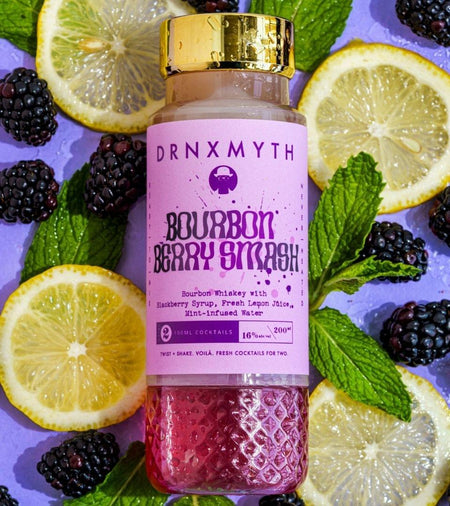 Reviews
Bourbon Berry Smash
Mixed by Saeed 'Hawk' House
Ingredients: Bourbon Whiskey with Blackberry Syrup, Fresh Lemon Juice, Mint-infused Water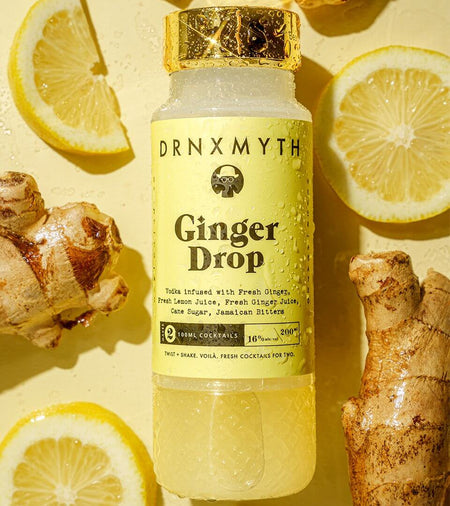 171 Reviews
Ginger Drop
Mixed by &nbsp
Ingredients: Los Angeles Distillery Vodka infused with fresh ginger, fresh lemon juice, fresh ginger juice, cane sugar, Jamaican bitters
2026 Total Reviews
Same-Day Delivery in San Diego
With same-day delivery and real-time order tracking, you know your favorite cocktails are never far away.
Impossibly blue skies, wide sandy beaches, and same-day delivery service of fresh craft cocktails? We're starting to understand why they call San Diego "America's Finest City."
While we can't take credit for the glorious weather or the wealth of life-changing fish tacos, we can speak to the cocktails.
Our partner retailers provide the alcohol delivery San Diego desires, with $10 for local same-day alcohol delivery Miami and other cities need so that you can responsibly enjoy fresh and sweet alcoholic beverages along with bartender-made cocktails fast.
We know you're eager, so go ahead and track your order in real-time. You'll know exactly when we're pulling up outside. Just grab your valid ID, meet us at your door to sign, and continue enjoying your much-deserved beach time—cold cocktail in hand.
Bold Yet Balanced: San Diego's Most Popular Cocktails
San Diego is buzzing over these classic cocktails. Check them out to find your new favorite.
Welcome to San Diego! What's on the Menu?
With Naval Station San Diego and the USS Midway Museum, it's undeniable that San Diego is steeped in maritime tradition—and so is its cocktail culture.
San Diego's location and proximity to the second largest US Naval Base make it the perfect place to enjoy a Bourbon Sour, a cocktail with mixology basics and roots in American seafaring. With a citrus punch strong enough to fight scurvy and a long shelf-life guaranteed by "Navy-strength" spirits, the Sour was the sports drink of its day—sustaining sailors through arduous (and likely drunken) journeys.
Try a Bourbon Sour at the Hotel Del Coronado, just down the street from the Naval Base, or indulge in the city's favorite cocktails from the comfort of your home minibar. We'll sail right on by with our hand-crafted Bourbon Sour, made with cold-pressed juice and bourbon.
Where to Drink in San Diego
&nbsp
Filled with pristine beaches and enough craft breweries to inebriate all of the orcas at SeaWorld (not a recommendation, just a fact!), San Diego is a small, stunning city with outsized charm and outlandishly pleasant weather. Pretty much the perfect place to enjoy a drink or two as you marvel at the pure fortune of simply being here.
Fairweather's: Located downtown, this place is best known for their unmatchable rooftop bar views of downtown and Petco Park
Coin-Op Game Room: Located in Gaslamp, they are best known for their fun 80's arcade games
Aero Club: Located over on India Street, they are best known for their collection of neon and vintage signs

But we know you don't want to spend all of your time in dark dives, no matter how compelling the whiskey list is or how nostalgia-sparking the games are. Whether it's to a beach picnic or backyard gathering, the outdoors always beckons in San Diego, California—so do the refreshing beverages that accompany you to each destination.
That's why we offer same-day delivery service from retailors for fresh handcrafted cocktails throughout San Diego. Between hiking and surfing, boat rides and bonfires, you may not know how you're going to enjoy your day, but you know that you'll want always-ready, mixologist-made cocktails while you do.
&nbsp