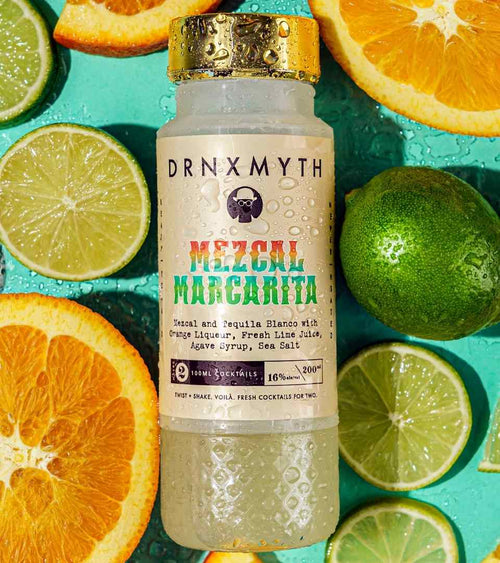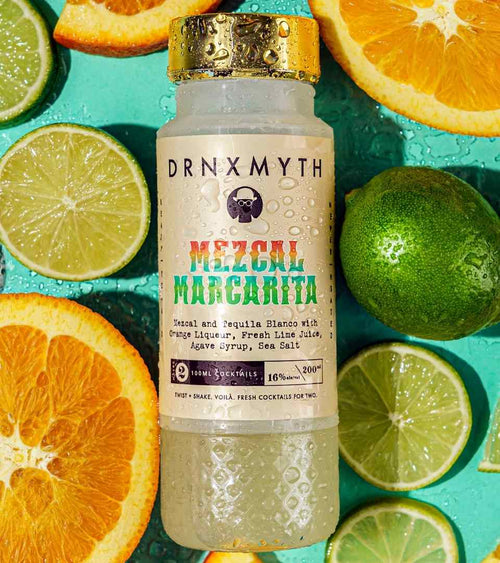 Mezcal Margarita
Smokey, sour, balanced

Our Mezcal Margarita is like our classic but skews a bit more boozy and tart, yet refreshingly balanced. The salinity, like always, is just the right amount for each sip.
Verde Momento is made with 8 year old agave Espadin by mezcalero Doroteo Garcia in Tlacolula, Oaxaca. The agaves are cooked in an underground oven using ocote, holm oak, and peppertree which give the mezcal a smokiness desirable for cocktails. After cooking for about 5 days, the agaves are tahona-crushed before being put into 1,500 liter fermentation vats. The natural fermentation can last from 7 to 30 days depending on the production season, the amount of rain, and variations in temperature. Finally, it is doubled distilled in a 500 liter copper still. This mezcal is has notes of grass, soft smoke, and fresh peach.

Mezcal Verde Momento is a project from Mezcal Amaras that extends beyond the mezcal production. Mezcal Amaras pays 20% over market for raw materials, labor, and has a developed a reforestation policy that results in 10 new agaves being planted for every one that is harvested.
Mezcal and Tequila Blanco with Orange Liqueur, Fresh Lime Juice, Agave Syrup, Sea Salt
Mezcal
Mezcal, sometimes spelled mescal, is a distilled alcoholic beverage made from any type of maguey. The word mezcal comes from Nahuatl mexcalli, which means "oven-cooked agave", from metl and ixcalli.
Tequila Blanco
We start with 100% agave tequila blanco made in the highlands of Arandas, Jalisco, Mexico.
Orange Liqueur
We infuse freshly peeled oranges with high-proof alcohol for a week, bringing a mild yet complex flavor to the cocktail.
Fresh Lime Juice
Cold-pressed lime juice adds the right amount of acidity for this sour-style cocktail.
Agave Syrup
Agave syrup, also known as maguey syrup or agave nectar, is a syrup produced from several species of agave, including Agave tequilana and Agave salmiana.
Sea Salt
Sea salt is a general term for salt produced by evaporation of ocean water or water from saltwater lakes. It is less processed than table salt and retains trace minerals. These minerals add flavor and color.
Drnxmyth
No Artificial Ingredients
The Other Guys
No Artificial Ingredients
Try Another Drink
You may also like
89%
would recommend this product
All around excellence

Really flavorful and completely exceeded my expectations.

Best Canned Margarita Ive Had !!

This mezcal margarita was perfectly balanced with citrus, sweetness and smoke from the Mezcal. I will definitely be ordering again and cant wait to share with friends

Manuel Q.

Verified Buyer

4 months ago

Nice flavor

A little bit of perfume taste, but is in general very good
Reviews Loaded
Reviews Added
Happy Hour Delivered
Send drinks as Gifts!
Sending drinks to friends, guests, clients or team members? Think of us like your cocktail event coordinators. Get our fresh craft cocktails delivered.
Stay in the Mix
Get 20% off When you Subscribe
Get emails about special events, offers, and upcoming promotions. Unsubscribe whenever you want.