State of the Cocktail Union 2017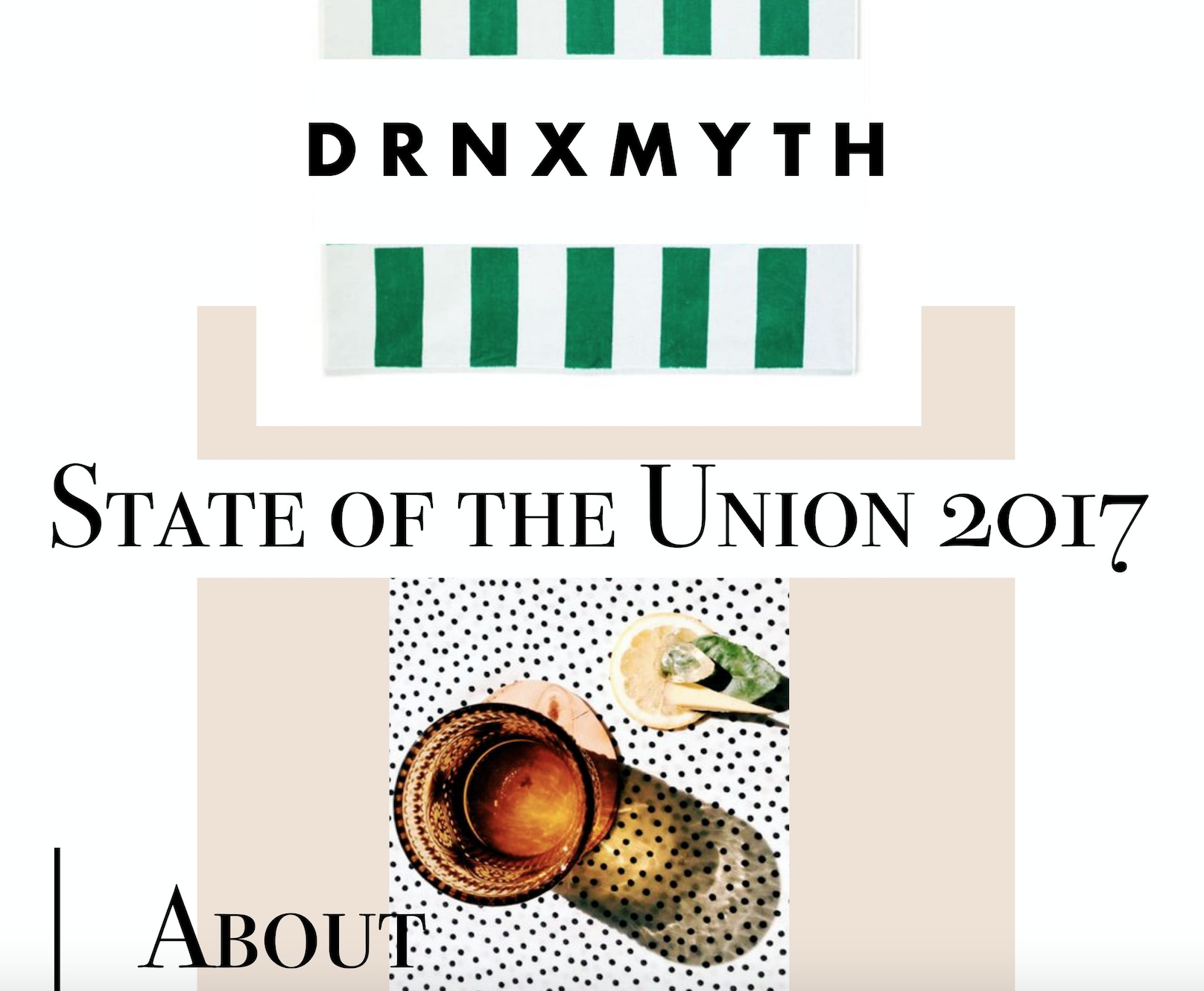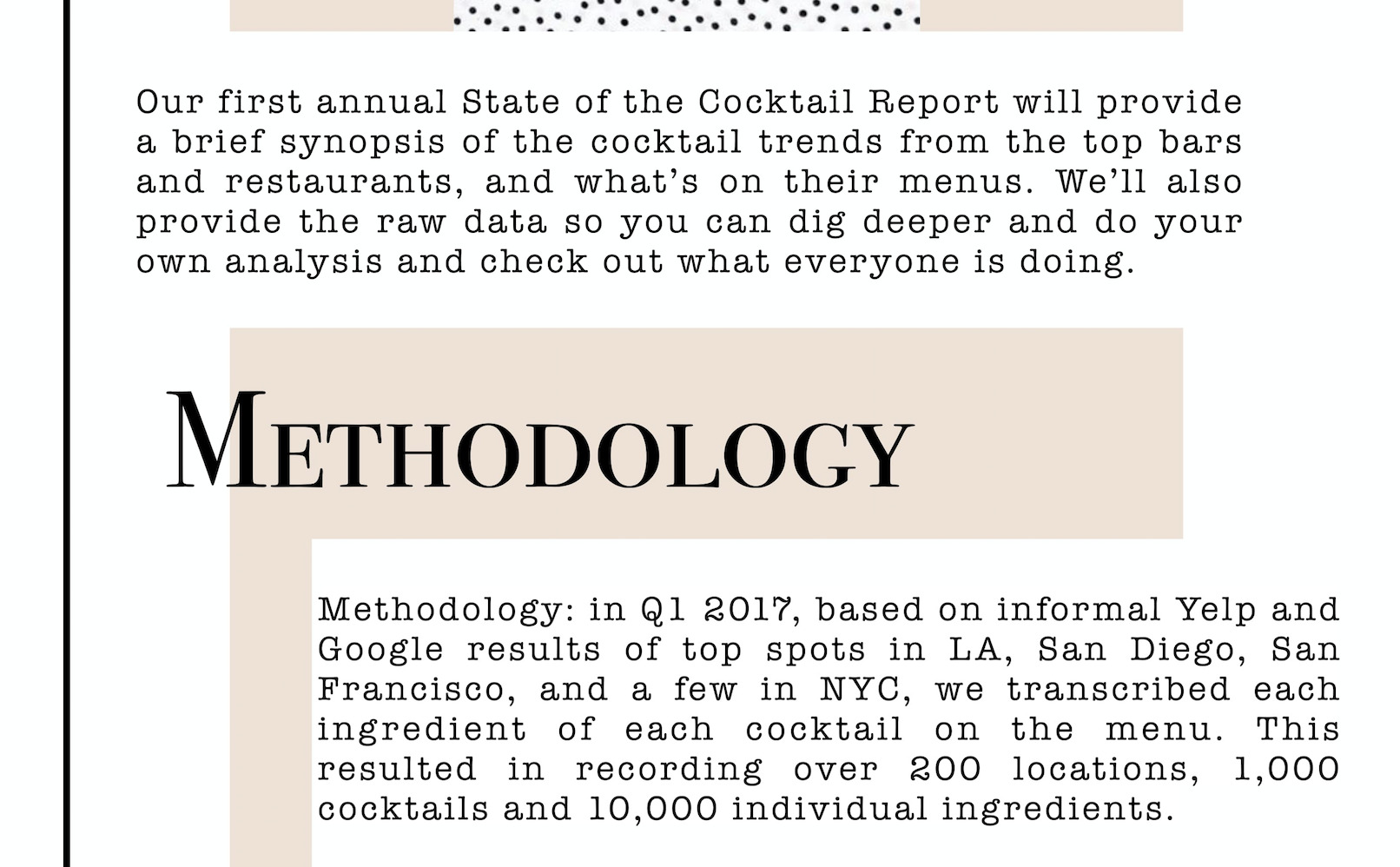 ABOUT
The 2017 State of the Cocktail Union is a report that provides a snapshot into the best bars around the United States, and specifically what's on the menu. The infographic and data set compiled each cocktail, the price, and each component ingredient of the bars that made the list. The purpose of the report is to shed light on what's being offered, what's not, and other interesting observations -- so you can be on trend or in front of the trend.
The methodology was fairly simple. In Q1 of 2017 we conducted informal Yelp and Google searches for the best bars in Los Angeles, San Diego, San Francisco, and New York. Many excellent bars around the country and world were not included, and we wish to include more in the future. The data set resulted in the documenting of over 10,000 individual ingredients and 1,000 cocktails of over 200 bars.
The report is not meant to be all inclusive, all exhaustive, or comprehensive, but rather to contribute a small part to the collective learning and advancement of this great industry.
DRNXMYTH is moving mixology beyond the bar in other ways. We are developing the first RTD craft cocktail through a unique two-chamber bottle separating cold-pressed juices from spirits, enabling consumers to mix and twist a fresh cocktail in their hands. To accomplish this, the company is developing the first fully-integrated cold-chain infrastructure in distilled spirits. We partner with spirit brands and bartenders as a kind of "cocktail-as-a-service", enabling them to outsource their RTD development. Explore more.
By Lawrence Cisneros
team@drnxmyth.com
August 25, 2017