Group Happy Hours Delivered
HAVE QUESTIONS?
TALK TO OUR EVENTS TEAM!
If you're interested in our pre-made cocktails for your next virtual happy hour, then fill out our contact form and we'll get back to you or chat with us below!
Trusted and Thanked
some of our clients How it Works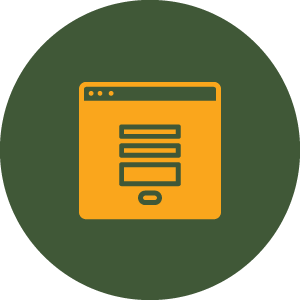 FILL OUT OUR FORM
Fill out the form on this page and one of our Event Speciliasts will get back to you quickly to take the planning process off of your hands!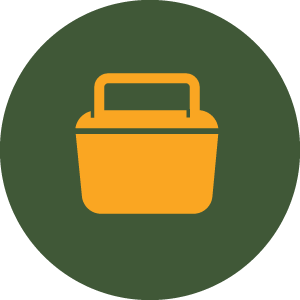 Orders and Logistics
Our team of Event Specialists will facilitate the whole process of your bulk order. We have a very smooth process for getting your event stocked up!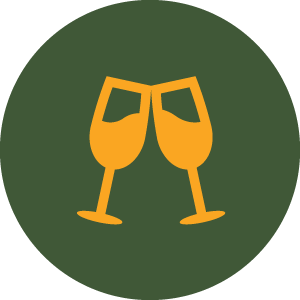 Planning for Your Event
Drnxmyth retailers will package up each shipment in an insulated box with ice packs that last 72 hours. We will work with you to make sure all orders arrive in time for your event!
Cold Pressed Always Fresh Juice Delivered Cold Vegan Never Heated Cold Pressed Always Fresh Juice Delivered Cold Vegan Never Heated
The Drink Tech
The Perfect Happy Hour Delight
Our patent pending cocktail tech is the big unlock for truly fresh bottled cocktails. Our drinks are the highest quality cocktails in the game. We use cold-pressed and fresh ingredients which results in unparalleled taste. Simply twist to mix, and voila!.. cocktails for two!
Learn More
Reveal Our Dual Chamber Tech Our twist to mix bottle tech keeps the fresh juices separate from the spirits to ensure peak taste, color, and texture.
Cold Pressurized Juice We cold press fresh juice into the bottom chamber which stunts the growth of microbes so that we don't have to use any preservatives or artificial ingredients.
Twist And Mix Twist the bottom chamber of pressurized juice and then shake the bottle to mix it with the spirit & tinctures above. Voila, you now have fresh cocktails for two!
WE ARE A COLLECTIVE OF DRINK MAKERS
A One Woman Show
Bad Birdy
Hometown: Los Angeles
Favorite Spirit: Tequila
Instagram: @bad_birdy
Bad birdy has been described as the One Woman Show creating intimate experiences for those who seek her. She has become a presence in the city of Los Angles, in the bar community and across the globe. Bad Birdy is a dreamer who creates concepts that arise from her imaginative mind. She finds inspirations from many channels including: cultures, chefs, artisans, and even science.
A Renaissance Man
Richard Allison
Hometown: San Diego
Favorite Spirit: Whiskey
Instagram: @rootbitters
As an adventurer, mixologIst, curator and travel enthusiast, Richard Allison Is a modern-day Renaissance man born and raised In San Diego with his twin brother. Richard relocated to Los Angeles California, where he developed his love for HospitalIty, design, fashion and lifestyle.
Global Ambassador for Rum
Brian Klemm
Hometown: Indianapolis
Favorite Spirit: Rum
Instagram: @brianklemm
Brian Klemm is the Global Brand Ambassador for SelvaRey Rum. Klemm works directly with consumers and bartenders, believing Brand Awareness and Advocacy to be a mighty pillar behind any brand. Hailing from Indianapolis, Indiana, Klemm spent nearly a decade tuning and operating many successful programs from large format hospitality groups to finely curated Michelin Star and James Beard-nominated programs.
A Versatile Expert in Her Craft
Charity K. Johnston
Hometown: Los Angeles
Favorite Spirit: Tequila
Instagram: @charitykjohnston
Charity Johnston began her career in hospitality in 2008 as a hostess & Maitre D' in Los Angeles. Shortly after, she began bartending - combining her love for hospitality and beverage. In 2016, Charity developed her first cocktail program, winning her a Zagats 30 under 30 award. Since then she has built beverage programs for numerous restaurants in Southern California, Arizona and Las Vegas.
King of Garnish
The Garnish Guy
Hometown: Venezuela
Favorite Spirit: Whiskey
Instagram: @The_GarnishGuy
"Cocktail styling is the art of arranging the components of a cocktail, more specifically in garnishing and glassware, to entice the sight of a consumer or potential consumers. Many times, behind the bar, I make a cocktail for a customer, and people around order the same cocktail just because of the way it looks, not even caring about its content." - The Garnish Guy, Rest In Peace, We Love you & Miss You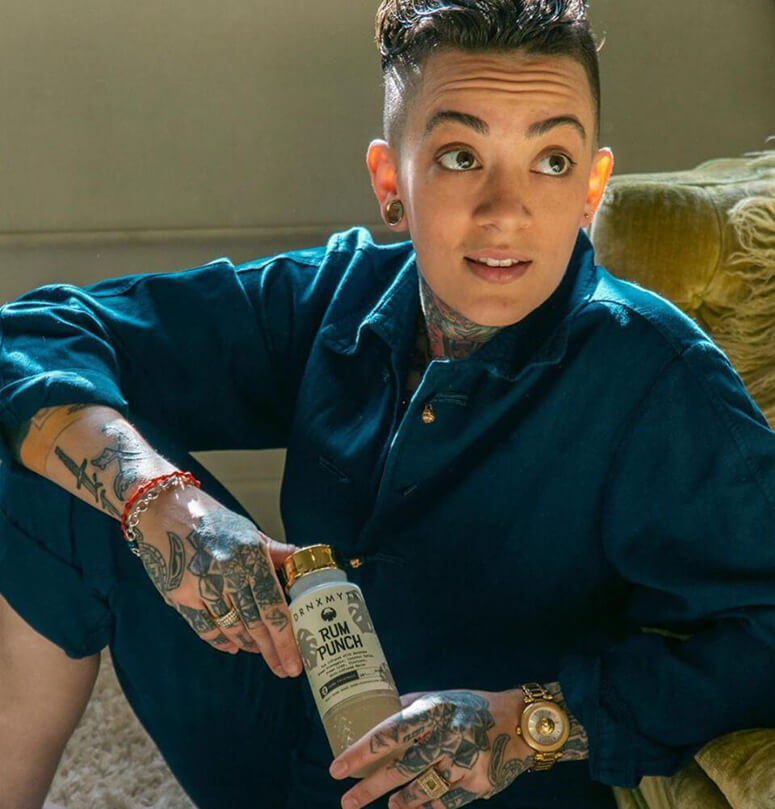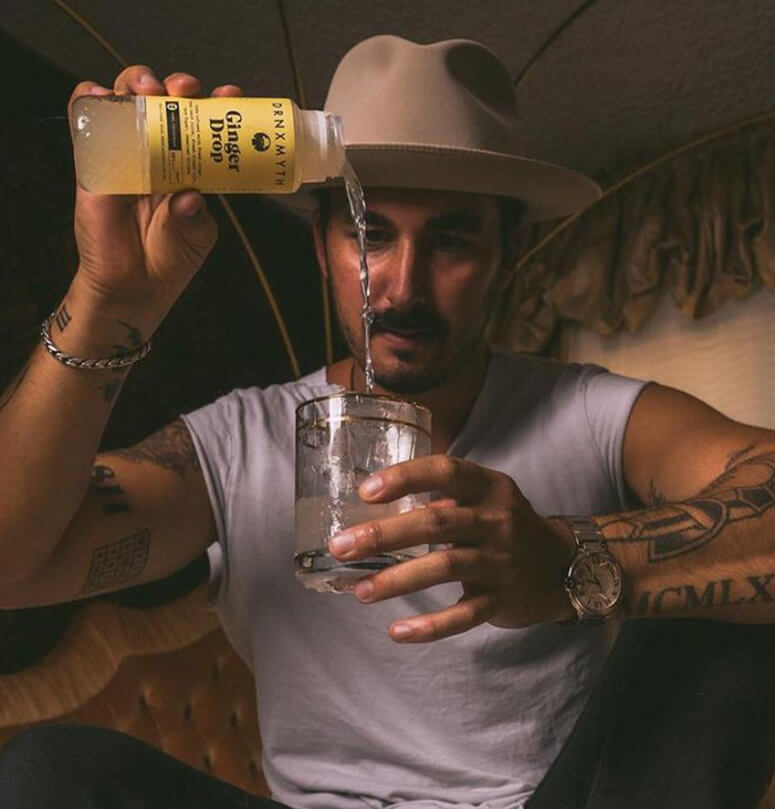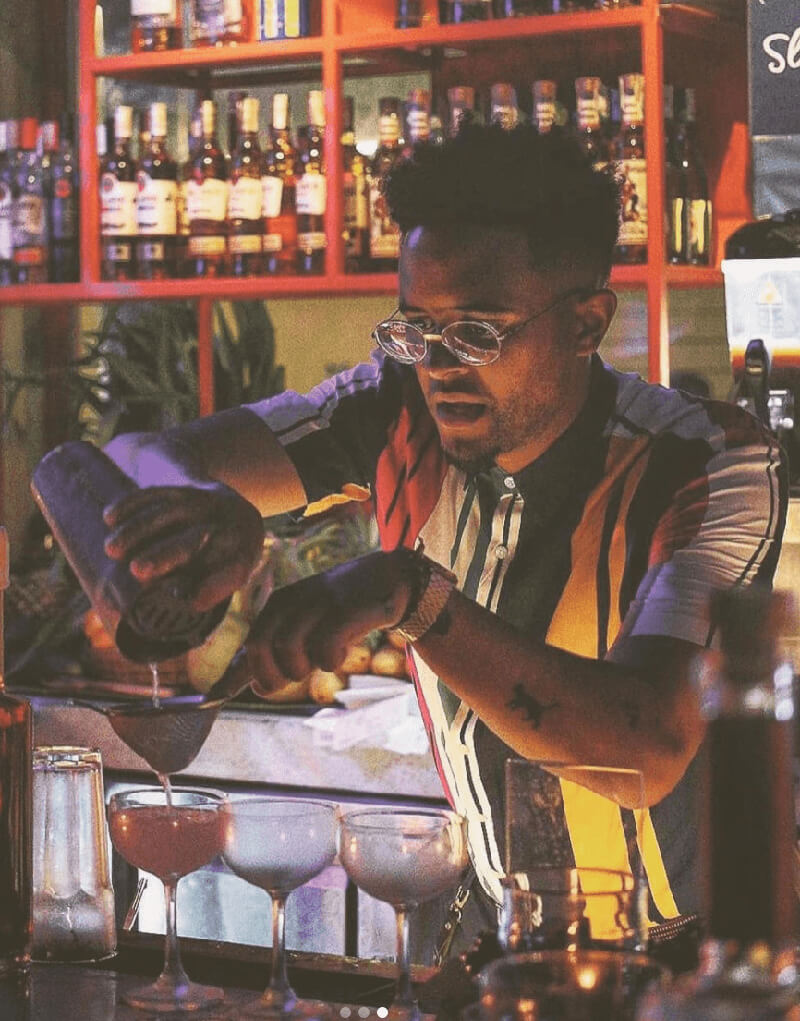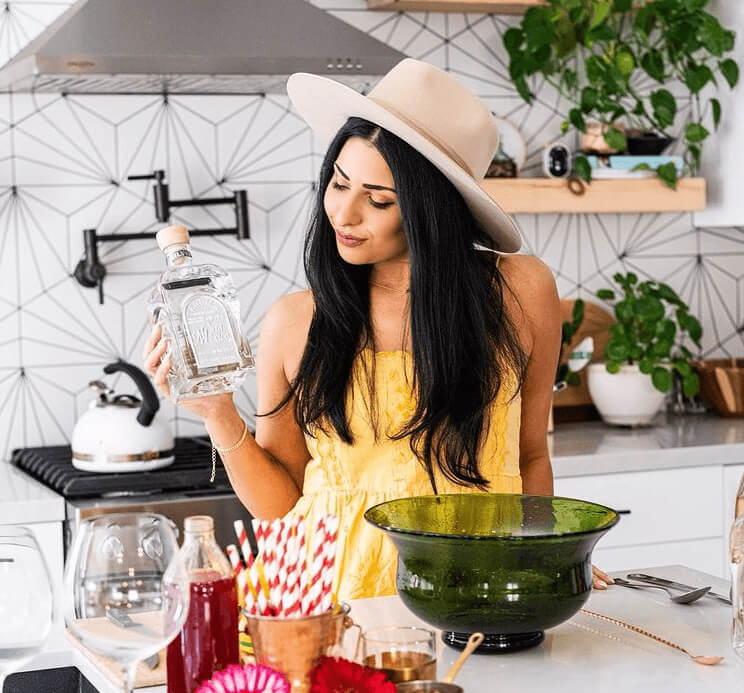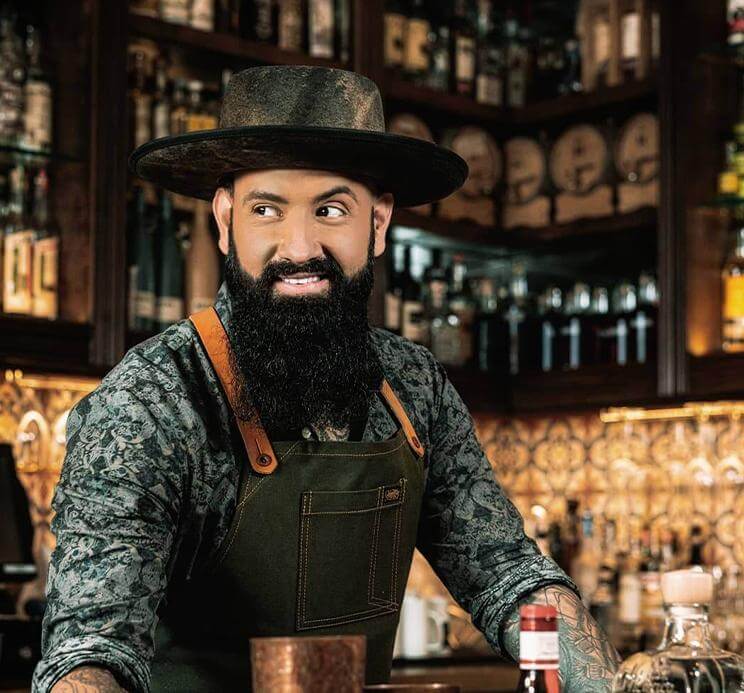 🍓 Cold Pressed Juice 🍓 NEVER HEAT PASTEURIZED PATENTED COCKTAIL TECH Cold Pressed Bartender Backed 🍓 Cold Pressed Juice 🍓 NEVER HEAT PASTEURIZED PATENTED COCKTAIL TECH Cold Pressed Bartender Backed
🍊 Always Fresh 🍊 DELIVERED COLD 2 COCKTAILS IN 1 16% ABV 🍊 Always Fresh 🍊 DELIVERED COLD 2 COCKTAILS IN 1 16% ABV
SUPPORTS BARTENDERS 🍋 FRESH LEMON & LIME 🍋 Bartender Made Bartender Paid 🥒 FRESH CUCUMBER 🥒 SUPPORTS BARTENDERS 🍋 FRESH LEMON & LIME 🍋 Bartender Made Bartender Paid 🥒 FRESH CUCUMBER 🥒
Slide