For Groups and Corporate Gifts
Send Cocktails to One Person or Hundreds
Are you looking for an easy option to gift lots of people at once? Click below and get fresh bottled cocktails delivered to as many people as you need. Our cocktail kits can be used for virtual happy hours or to send as gifts for clients and colleagues.
Use our Service to Send Drinks to Everyone
Hassle Free Group-Sending
Think of us like your cocktail concierge, we'll handle the process from beginning to end to make sure everything is organized and the drinks are delivered cold. We even already have cocktail bundles created just for your event so you just have to add to cart & check out!
Pick How Many Kits
Pick and pre-pay from our pre-made cocktail kits - we'll reach out with the list of available options after you place your order! Don't worry if you don't have your recipients addresses, we've got you covered!
GET A Concierge
Upon checkout, our concierge will take over and set up all your shipments. We have a fun and seamless ordering experience for the shipments of your recipients gift kits!
Get Hooked Up
Your shipments will be sent in an insulated box with ice packs that last 72 hours. What's included? Shipping, Adult Signature, Insurance, Dedicated Customer Support, and Guaranteed Delivery. We'll make it a breeze for you!
Why drink with us?
Fresh cold pressed juice cocktails
Seamless ordering process
Affordable Cocktail Kits For EAch Location
Live bartender education available
Send cocktails to lots of people
Trusted and Thanked
some of our clients HAVE QUESTIONS?
TALK TO OUR EVENTS TEAM!
If you're interested in our pre-made cocktails for your next virtual happy hour, then fill out our contact form and we'll get back to you or chat with us below!
Cold Pressed Always Fresh Juice Delivered Cold Vegan Never Heated Cold Pressed Always Fresh Juice Delivered Cold Vegan Never Heated
THE DRINK TECH
THE PERFECT HAPPY HOUR DELIGHT
Our patent pending cocktail tech is the big unlock for truly fresh bottled cocktails. Our drinks are the highest quality cocktails in the game. We use cold-pressed and fresh ingredients which results in unparalleled taste. Simply twist to mix, and voila!.. cocktails for two!
Learn More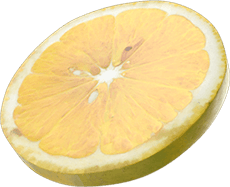 NEED MORE INFO?
FREQUENTLY ASKED QUESTIONS