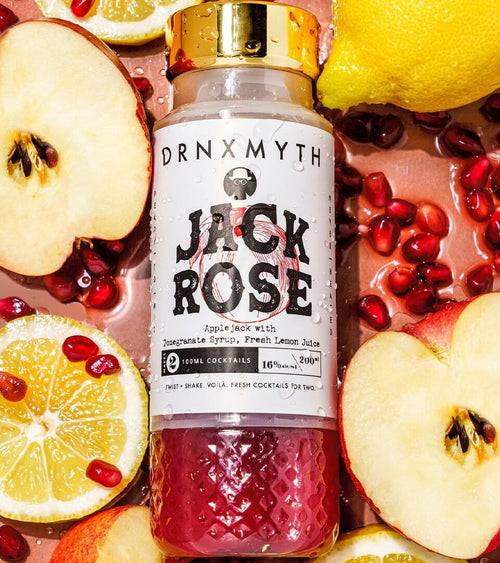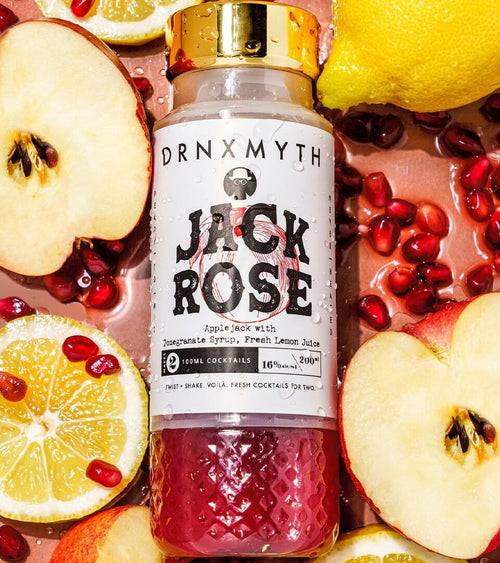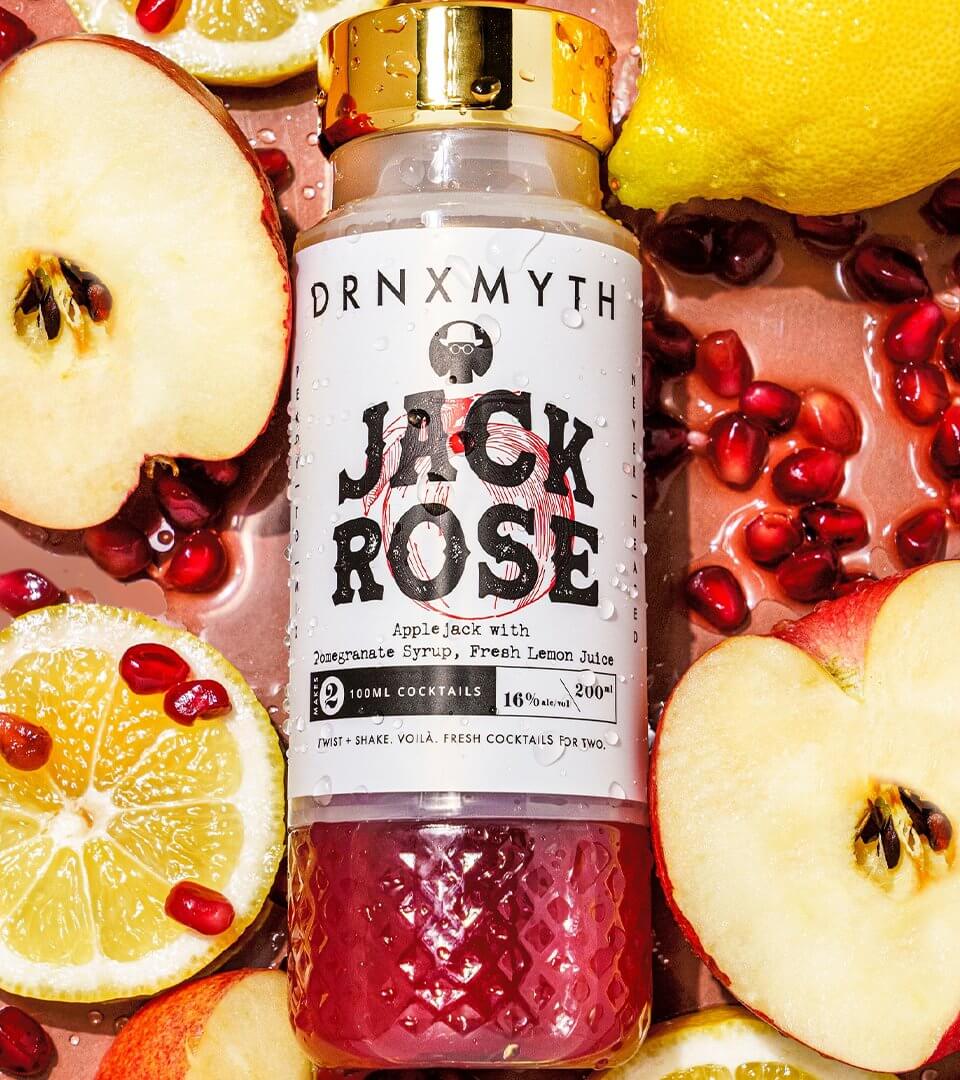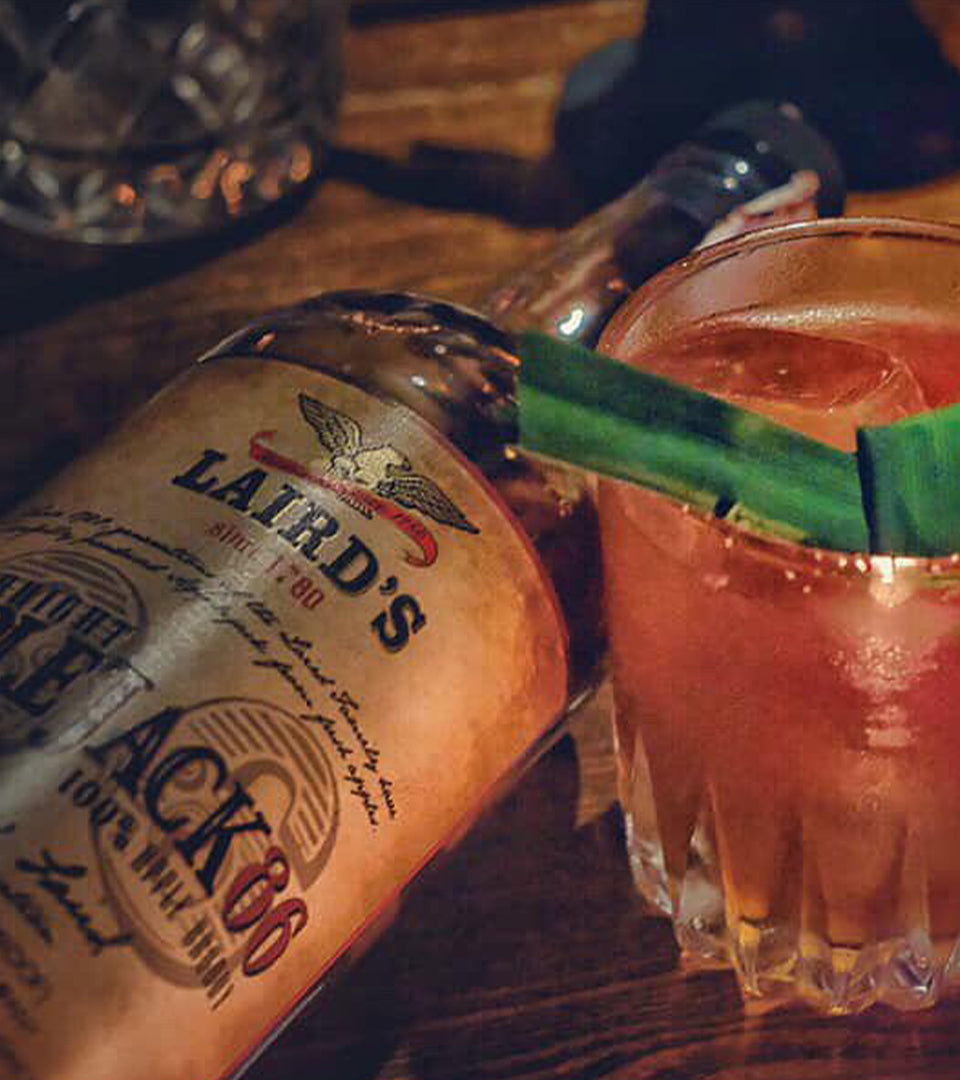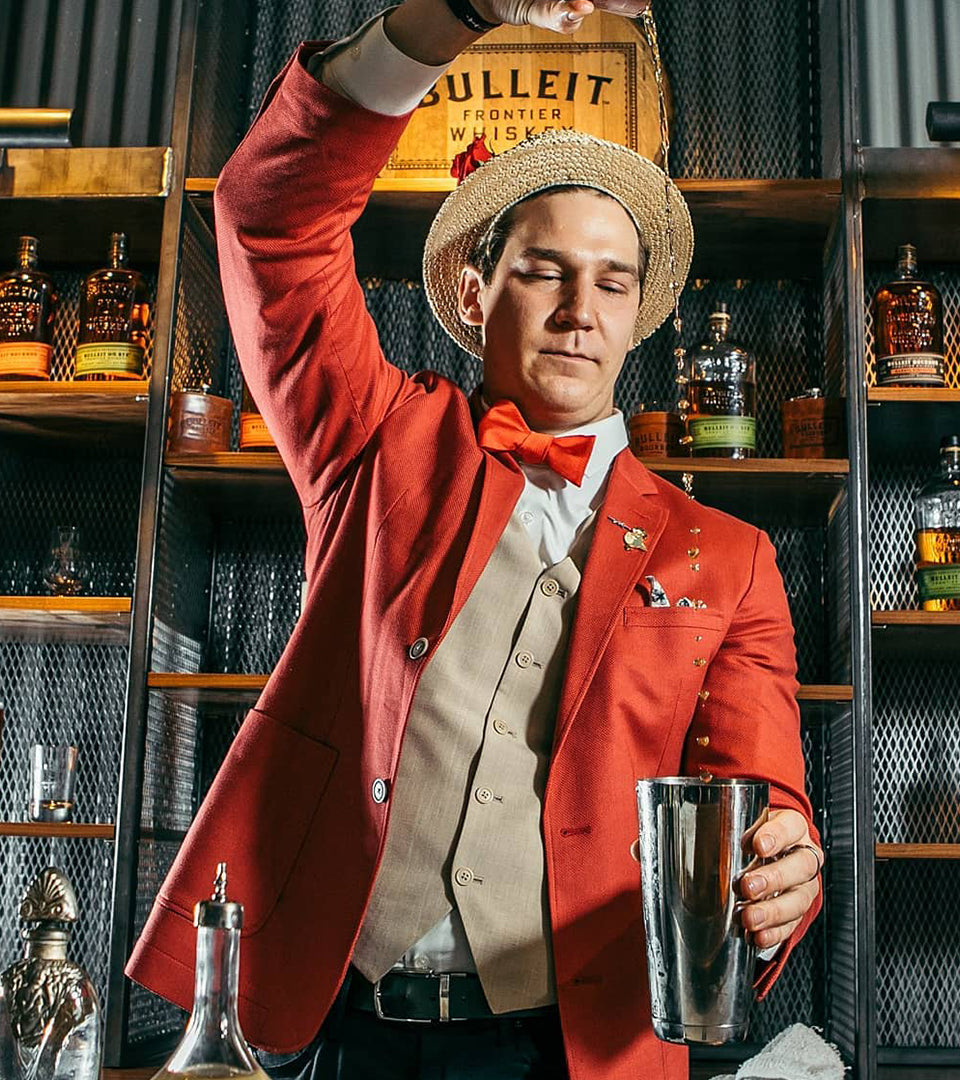 Laird's Applejack Goodness
Jack Rose
Fruity, boozy, apple-ly. The Jack Rose, a century-old recipe, is our apple-centric cocktail refined for Drnxmyth by Adam George Fournier @bottledinbondLA. The 'Jack' stands for 'Applejack' or Apple Brandy, which is really like an apple whiskey. The 'Rose' is the rosy color from the bright, fresh pomegranate and lemon juices, which compliments the brandy to make a light and refreshing apple punch.
The Laird Distillery, the oldest distillery in the United States, supplied us with their renowned 'bottled in bond' Straight Apple Brandy -- a 200-year-old spirit. 'Bottled in bond,' a U.S. regulatory term developed out of Prohibition, which means the spirit was distilled in a single season, aged for at least four years, and bottled at 100 proof. We of course receive it at 129 proof and then proof it down for your enjoyment.
Here is the exact recipe (in oz's), no additives, artificial ingredients, flavorings or colorants - just pure cocktail goodness: Water 0.68 - Apple Brandy 2.20 - Lemon juice 0.54 - Pomegranate juice 1.18 - Simple syrup 0.81 - Water 1.32 - 6 Salt drops - 1 drop Orange flower water
Ingredients
Laird's Applejack Brandy, Pomegranate syrup, lemon juice
Adam Fournier Adam Fournier Adam Fournier Adam Fournier Adam Fournier Adam Fournier Adam Fournier Adam Fournier Adam Fournier Adam Fournier Adam Fournier Adam Fournier Adam Fournier Adam Fournier Adam Fournier Adam Fournier Adam Fournier Adam Fournier Adam Fournier Adam Fournier
Bottled In Bond
Mixologist
In 2017 he took over the award winning program at Faith & Flower in Downtown, LA, made showings at the national finals for Heaven Hill's Bartender of the Year, Chivas' Master's, and Herradura's Legends bartender competitions. Then in 2018, Fournier joined the opening team of the long anticipated NoMad Los Angeles as one of the beautiful properties Bar Managers. In their first year Fournier helped lead the team to being named Time Out LA's Best New Bar in LA as well as the Best Bar in LA for 2019. He also curated the award winning spirits program. In 2019 NoMad LA was nominated as one of the Top Ten Hotel Bars in the Country as well as one of the West Coasts Top Ten Bar Teams by the Tales of the Cocktail Spirited Awards. Also in 2019, Fournier made was one of fifteen National Finalists for the Diageo World Class competition.A lover of spirits, leather bound books, lively debate, and sharing all of these passions with anyone who is forced to spend any prolonged time interacting with him.
Maintaining Heritage
Laird's Applejack
As America evolved over the past 200 plus years, so has Laird's Applejack. To meet consumer demand for lighter, less alcoholic spirits, the Laird family created the Blended Applejack spirit category in 1972. Today, best described as an apple whiskey, Laird's Applejack is a pure spirit beverage made from a blend of apple brandy and neutral grain spirits. The aged apple brandy base gives Laird's Applejack a rich, deep flavor and smooth balance, while retaining the delicate aroma and flavor of tree-ripened apples from which it is made. Our blended applejack imparts this delightful apple flavor to mixed cocktails, punches and culinary recipes. Its versatility is boundless. Experiment and substitute Laird's Applejack in your favorite cocktails. We promise you won't be disappointed.
How do you like this drink?
100%
would recommend this product
monet

10 months ago

My Go To

The best drink. Hands down. Perfect blend of fresh flavors and the strength of the booze is top notch! I love it. The apple flavor brings an amazing kick to the drink. Kudos to drynxmyth

Alicia

Verified Buyer

1 year ago

Great Choice

Love Jack Rose. Definitely one of my go to choices. Heavy hitting alcohol. Sweet, but not the sweetest drink offered.

kate l.

Verified Buyer

1 year ago

I ordered this as soon

I ordered this as soon as it came back. The taste was amazing. The cocktail was good.

Lisa M.

Verified Buyer

1 year ago

Better than I expected. Container

Better than I expected. Container really difficult to open

Jennifer C.

Verified Buyer

1 year ago

Great flavor. Would order again.

Great flavor. Would order again.
Reviews Loaded
Reviews Added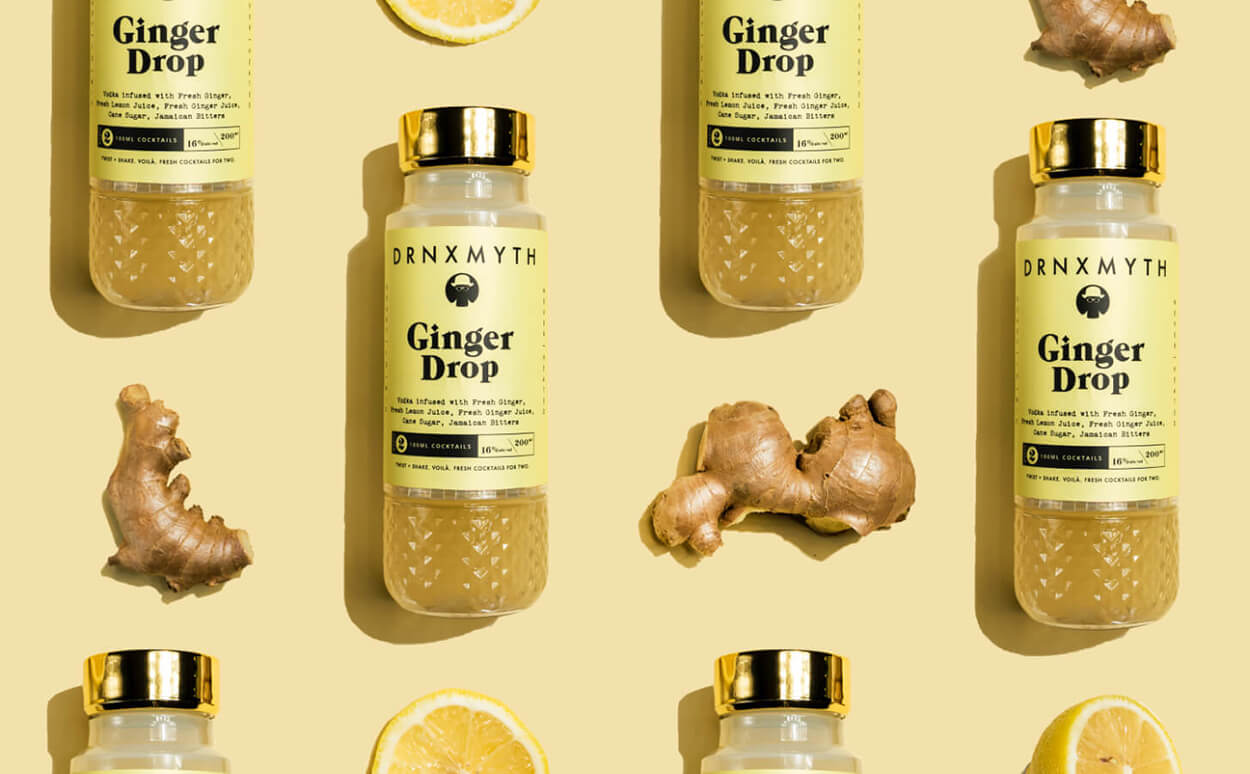 HAPPY HOUR DELIVERED
PLANNING A DIGITAL EVENT

Having a party at home? Think of us like your cocktail event coordinators. We'll get your drinks delivered through licensed retailers. Fresh craft cocktails delivered.